How you can help us at Impact!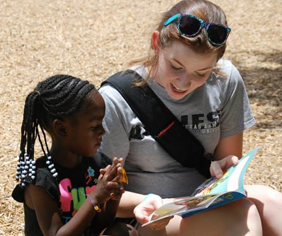 With so many ministries that run every day, from our youth program to our homeless ministry, from our Recovery House to our Distribution Center, Impact is constantly faced with daunting expenses. 
An incredibly important way you can be a part of the work at Impact is to help financially! One-time gifts of any amount are gratefully accepted; and we would also like to tell you about the recent launch of Challenge 83, which is an effort to broaden Impact's support base. The goal is to encourage Impact members and supporters to pledge $83 per month for 12 months, which equals $1000. This ongoing effort has helped greatly in alleviating seasonal shortfalls in funding, and even more is needed!
There are also many ways to volunteer your time at Impact. Impact's Youth Program is always in need of van drivers, teachers for Children's bible classes, tutors, mentors, and more.  Fill out the volunteer form or contact Dennis Jaeger at djaeger@impacthouston.net if you are interested. Take a look at some some of the other exciting opportunties to serve below.
Looking to volunteer?
Are you moving?  Needing to clean out your home or garage? Getting rid of cars, boats, travel trailers, etc.? Donate your items to Impact's Garage Sale – a yearly mega-Garage Sale that plays a large part in helping Impact to continue its many ministries. For more information, to volunteer or to schedule your items to be picked up, please call the church office at 713-864-5667.

Impact also has a Scholarship Program to help the young people who have come through its Youth Program to go to college. For more information contact Paul Woodward at: pwoodward@impacthouston.net

For Estate Planning and for helping to contribute to special projects, The Impact Houston Foundation has been established. 

For more information contact Doug Williams at: dwilliams@impacthouston.net

Impact's Distribution Center is open Monday through Thursday to provide food and clothing and gladly welcomes volunteers and donations of food and clothing. The Distribution Center has seen people's needs grow in the current economy, having given out 483,000 meals (over a million pounds of food!) in 2012, and depends on donations and volunteering from people just like you to make it happen!
---
| | |
| --- | --- |
| | |